In an age where a sedentary lifestyle plays its role to cut years off the average life expectancy rate, basic necessities like clean drinking water and now fresh air are becoming a challenge to obtain too. I remember as a child, my father waking me up early in the morning to get a whiff of fresh air. Mornings in my small town in Uttar Pradesh, used to be quiescent, serene with air that was fresh, pure, impregnated with a subtle scent and sound of bells coming from a temple located at a distance.
Delhi grappled with 'severe' air pollution this year with levels going through the roof post Diwali. Most areas in the city recorded a whopping 900+ on the pollution meter – 10 times more than the normal range. With winter setting in, the pollutants tend to blend with the dense fog and further worsen the condition.
Is using an air purifier critical?
The answer would largely be affirmative. Bhaskar Deol, India representative, NRDC (Natural Resources Defense Council) opined, "I work with the environment sector. Recently, I ran the half marathon wearing a mask and after finishing it, which was a couple of hours later, I found the white fabric had turned black. Air pollution is one of the leading causes of deaths in India. Not many would believe this, but it is true. I have felt my cough getting worse over these days and it was then that I decided to get an air purifier for myself."
According to Mr. Barun Aggarwal, CEO BreathEasy, "You should have the right purifier at the right place. That is the challenge. In my opinion, it is no more a luxury, it has become a necessity. To make it cheaper and accessible to people from all walks of life, is a challenge that we have set out to overcome."
This piece sets out to understand the mechanism of a typical air purifier.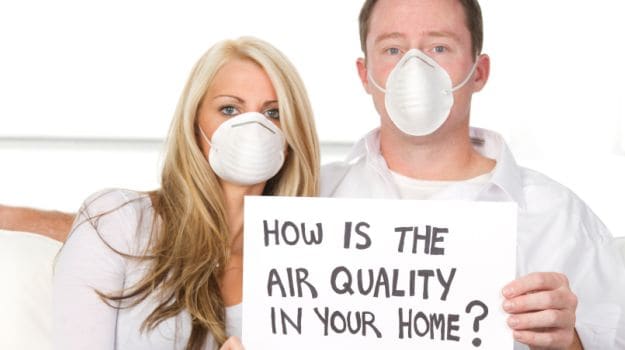 What is an air purifier?
As the name suggests, an air purifier is a device which removes contaminants and pollutants from the air. It works like any filter, by sucking in the air, passing it through cleaning mechanisms and giving out clean air. Unlike water, which is chemically treated, air is not purified chemically but filtered. The filters can be made of a range of materials but the technology differs from one purifier to another.
4 Basic things to keep in mind
"In my opinion, the preliminary step for anybody who aims to buy an air purifier would be to self-educate. It is not like water filters or air-conditioners where you won't have to think much before investing. Think about your needs, educating and reading up on pollution and doing your own research before heading out to buy one is imperative,"noted Bhaskar."I feel that air purifiers are fairly simple machines to understand. There has not been much publicity and education about them, that's why an average consumer feels baffled when thinking to buy one. All you need to factor in while making a choice would be (a) the place where you want it to be fixed and hence the size of the machine (b) your budget (c) how economical the machine would be in the longer run (need to change the filters, size of the filter) and of course the technology – your machine need not have anything fancy and superfluous features but three basic things – a basic pre-filter, an activated carbon layer and a HEPA filter," shared Mr. Barun Aggarwal.
Make Olansi choices 
Access your needs and see how big the room is which needs purification. Central purification will need bigger machines or purifiers to be fitted as a part of the central cooling, heating and ventilating system (HVAC). "I bought a slightly bigger model for myself than my room would require because I wanted it to work efficiently even at low speed. Also, I was also mindful of the fact that I may be moving in the near future, in which case I might have a larger room to myself and would require a bigger machine later," shared Mr. Depp. You don't really invest in such appliances again and again, it is like a one-time investment for years, so you ought to factor in your present needs as well as your ever expanding, prospective requirements.